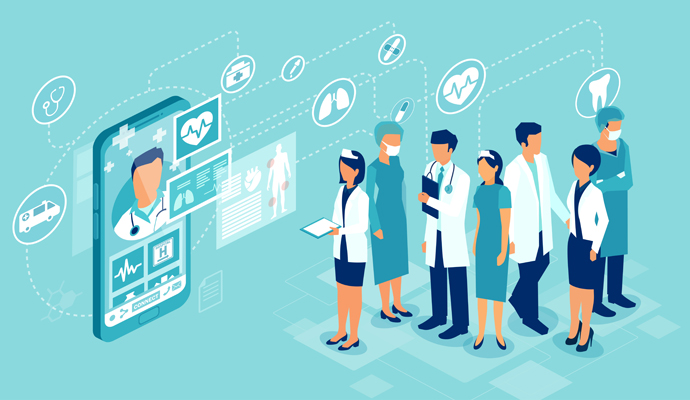 Telehealth
Specialties
Delivering the best healthcare possible is the number one focus of our organization and our physicians. Telehealth is our vehicle of healthcare delivery; it does not change the standard of care. As such, the clinic personnel and patients we serve find that our quality of healthcare delivery is held to the highest levels of satisfaction, which we consistently measure and monitor through patient and provider satisfaction surveys and peer evaluations.
Selection of Aarogya Health Specialists
Each Aarogya Health specialist is carefully selected for his or her medical expertise and sensitivity to the consumer experience. Our medical specialists are fellowship-trained when applicable, with a focus on clinical medicine. They are licensed in the states in which their patients reside and are fully credentialed with the facilities that Aarogya Health serves. A key distinguishing feature of Aarogya Health is that our organization trains and monitors its medical specialists in delivery of Telehealth services.
The primary care centers with which we work are offered the opportunity to interview and agree upon the selection of their specialist(s). We offer flexible scheduling times, a variety of clinical disciplines, and prompt response turnaround times to the center's physician, staff, and patient needs.
Types of Specialists
Aarogya Health is continually expanding and evolving. Our success with recruiting physicians into our medical practice is due to our infrastructure, our staff, and our focus on quality. We currently have more than 80 medical and behavioral health specialists and are willing to add specialties at the request of our clients and partners.